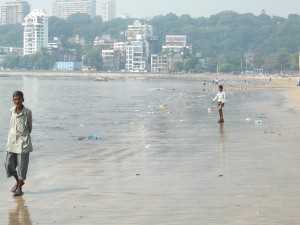 Donating money is a very personal decision. There is no right or wrong amount. Anything more than 0% is good in my eyes. According to several of the largest charitable foundations, the average percentage a person donates of his or her adjusted gross income is 3 to 5%. Studies also discuss how Republicans donate more on an absolute basis, and the poor donate more on a percentage basis as well.
Doing your own taxes helps you think more about such topics as giving. You start wondering whether you've given enough or too much. You look for answers to figure out what is the norm and proceed to adjust within the band. Furthermore, you input different charitable scenarios to see how your tax bill changes. It's all very educational and thought provoking.
DECIDING HOW MUCH TO GIVE
Government Leaders: Vice President Joe Biden donated $4,820 to charity, or 1.44% of his $333,182 salary in 2009. Meanwhile, Obama donated about $329,000 to 40 different charities, or roughly 6% of his $5.5 million 2009 income (largely from books and royalties). Obama also donated $1.4 million of his Nobel Peace Prize proceeds to 10 different charities as a straight pass through. In other words, Obama donated $1.723 million out of a potential $6.9 million in income, or roughly 25%.
Religion: The Bible refers to Jacob promising to give a 10th of what he receives back to God. "And this stone, which I have set for a pillar, shall be God's house: and of all that thou shalt give me I will surely give the a tenth unto thee." Buddhism discusses alms giving to monks and nuns as a way to spiritually connect, show humility, and support the community.
The Super Rich: Warren Buffet pledged 85% of his entire US$45+ billion fortune to the Bill & Melinda Gates Foundation. His rational is to give it away to people who will live longer than him, and who know how to give better. In Warren's case, he is giving away almost his entire net worth, which still leaves billions more to be passed down to others in his immediate circle.
The Poor: Perhaps they don't pay much in taxes, but the poor do contribute a healthy amount to charity. The 2000 Social Capital Community Benchmark Survey shows that households with incomes below $20,000 gave 4.6% to charity, higher than any other income group. Households earning between $50,000 and $100,000 donated 2.5 percent or less. Only above income levels of $100,000 does the percentage rise again.
THE "STUCK IN THE MIDDLE" PROBLEM
I sincerely wish I was as wealthy as Warren to be able to donate it all away. Unfortunately, but don't cry for me, I'm stuck in the middle where I make enough to live a comfortable life, but not enough to not feel the sting of taxes taking away 45% of my highest marginal income. Hence, until I can join the 45% of Americans who pay no tax, or pay a more reasonable 15-25% of my last marginal income in taxes, I won't be giving away all my money just yet.
Many people are stuck in the middle like myself. We are climbing the marginal income tax curve, feeling good about our progress, but also feeling bad that the harder we work, the more we pay to the point where we think about not working so hard any more. The chart below shows the slight dip in percentage of giving when one hits the $75,000 to $100,000 income level. We have bills to pay, mouths to feed, debt to repay, roofs to repair, and retirements to save for. It's very hard to give a lot under the circumstances.
THE GIVE NOTHING IDEOLOGY



One of the most interesting viewpoints I've read is how none of us should donate any money to charity. The premise being that since we are moving progressively towards Socialism in America, with our income redistribution through a progressive tax system, the omnipotent government is responsible for supporting charitable organizations and eradicating poverty. The more I think about this viewpoint, the more I think it makes some sense given America has embraced big government to solve our problems (social security, health care, generous unemployment benefits, and so forth).
If you go visit Singapore, for example, you won't see poverty on the streets. That's because their benign dictator system has ensured that all people live a reasonably comfortable life with government housing projects, central provident fund (social security), solid infrastructure, and flat tax system. The government is doing its job in ensuring that everyone has at least a certain standard of living.
If we are relying on the government to fix our problems, we should also lean on the government to eradicate poverty.
A SIMPLE SOLUTION OF REDISTRIBUTION OF REDISTRIBUTED WEALTH



Those who pay lower taxes or no taxes at all are suggested to donate more to charitable causes since they are being subsidized by the few who donate the most to charity and pay the most in taxes to keep America running. The average effective tax rate is 20% for all Americans and 26% for the top quintile of earners ($248,400). Perhaps a simple donation formula for everyone is: 20% (Avg. effective tax rate) – An Individual's Effective Tax Rate = How Much To Donate. Of course, if your existing effective tax rate is already higher than 20%, you should feel good that the government is utilizing your income for the greater good…….. but let's just use one example where this is not the case.
With some 131,000 homeless veterans in America, our government isn't doing a great job honoring our people who allow us to be free. It makes me mad. But, I strongly believe that the 40%+ of Americans who pay no Federal income taxes are good people who are willing to redistribute their wealth as well. Let's call it a redistribution of redistributed wealth so the most needy benefits!
Recommendation To Build Wealth And Donate More
Manage Your Finances In One Place: Get a handle on your finances by signing up with Personal Capital. They are a free online platform which aggregates all your financial accounts in one place so you can see where you can optimize. Before Personal Capital, I had to log into eight different systems to track 25+ difference accounts (brokerage, multiple banks, 401K, etc) to manage my finances.
Now, I can just log into Personal Capital to see how my stock accounts are doing, keep track of my charitable givings, and see how my net worth is progressing. It only takes a minute to sign up. There's no better free internet tool that has helped me build wealth and get organized more than Personal Capital.
Updated for 2020 and beyond.
Photo: Mumbai Beach at base of Queen's Necklace, SD.